go to the full list of events
RiverFest Event Types
Hike
Lincoln Conservation Department
Saturday, June 18, 2022, 7:00 am
Limited space, RSVP preferred but not required by June 16.
Join Lincoln Conservation Director, Michele Grzenda, on a two-hour birding stroll around Farrar Pond and the wooded trail system along its western and southern shoreline. Meet 25 bird species commonly found in our neighborhoods, wetlands, and forests, and learn various field identification techniques by sight and sound.
Location: Meet at the gravel parking area on the north side of Rt. 117, across from 17 South Great Road.
Mass Audubon
Saturday, June 18, 2022, 8:00 am
RSVP required, by June 15th. Limited to 15 participants.
Join Mass Audubon for a guided walk of their newest sanctuary, Brewster's Woods, a historic property along the Concord River. Site of the home of William Brewster, a noted ornithologist and Mass Audubon's first president, Brewster's Woods features a diversity of field, forest, and wetland habitats. We will discuss the planned ecological restoration of the sanctuary and our vision for its future as a site of inspiration and connection to nature. Reservation required; limit to 15 participants.

Middlesex Canal Association
Saturday, June 18, 2022, 10:00 am
RSVP preferred but not required.
Join experienced guide Marlies Henderson, CIG, to explore extant portions of the Middlesex Canal, reading passages from Henry David Thoreau describing the towpath, from the Billerica Falls towards Middlesex Village. Focus will be on camaraderie and local history. Meet at the gazebo at the falls for a three hour easy walk. Knee high boots recommended if extending the walk beyond a flooded 500 foot section.

Location: Meet at North Billerica Historic Mills District (71 Faulkner St, N. Billerica).
Trustees of Reservations
Saturday, June 18, 2022, 11:00 am
Enjoy a Self-guided Nature Hike and Seek and Nature Crafts in the orchard with The Trustees. The Old Manse will be open for house tours throughout the day as well. Learn more and book advanced passes at
The Old Manse - The Trustees of Reservations


Saturday, June 18, 2022, 1:00 pm
Meet at 1:00 PM at Foss Farm parking area off rt. 225 just west of the Concord River bridge. Walk to Sudbury Valley Trustees' Elliott Concord River Preserve, with views over the river, total distance about 3 miles. The walk will last about two hours. Be prepared for wet conditions underfoot, bring drinking water and insect repellent. Light refreshments will be served at the conclusion of the walk.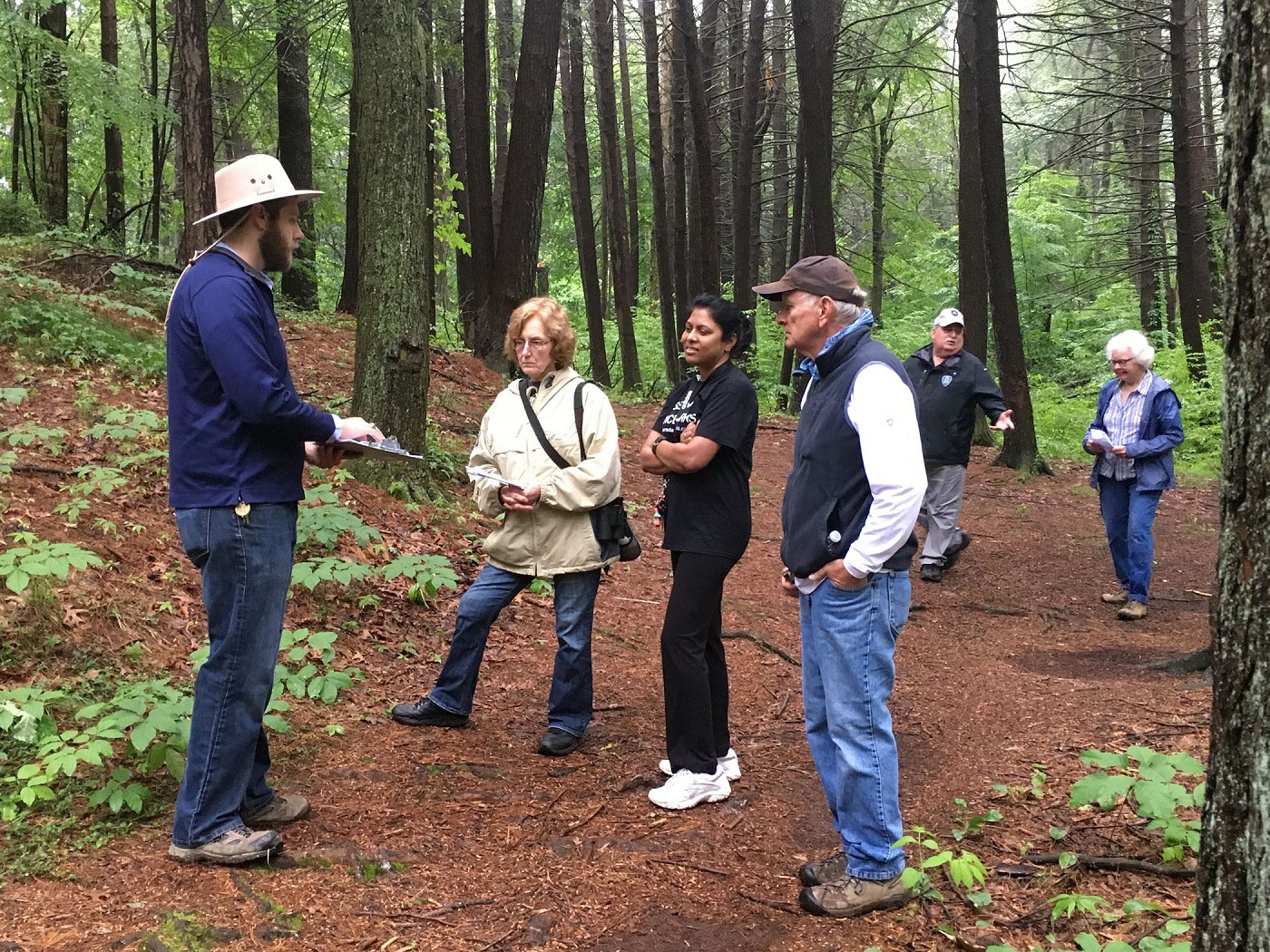 Concord Land Conservation Trust
Saturday, June 18, 2022, 1:00 pm
RSVP required; limited to 15 participants.
EVENT REGISTRATION FULL
Join Dr. Amity Wilczek, an evolutionary ecologist, and Richard Smith, an historian, for a walk through Simon Willard Woods and along the Assabet River to Egg Rock, where the confluence of the Assabet and Sudbury Rivers form the Concord River. Along the way they will explore the ecological and historical importance of the area and discuss the changes that have occurred over the last 400 years. The three rivers that flow through Concord have played an important role in the history of the town, from the Native Americans who once fished here up to the recreational kayakers of the present day. Henry Thoreau was a frequent visitor to the rivers. Traveling by both land and water, he was always on the lookout for "Wild and noble sites...such as they who sit in parlors never dream of." And he usually found such sites. Join us and we may even see some 'wild and noble' sites, too! Meet at Simon Willard Woods. Parking is near the end of Simon Willard Road in Concord. Reservation required; limit to 15 people. https://www.concordland.org/